Foreplay is not just another requisite phase of the lovemaking. It can be an instrument to drive her wild and unleash maximum sexual pleasure for the two of you! If you think you should just go through the motion whenever you do foreplay, then you're missing out on so many moves that spell the difference between good and great sex.
Here are five foreplay tips and tricks that can transform your partner into a fun, fearless sex kitten: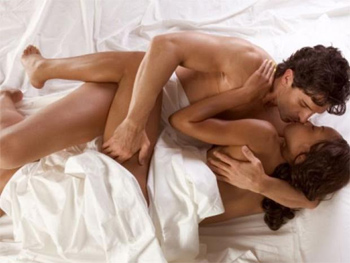 Kiss her passionately – Do not underestimate the power of lustful kissing, particularly gentle, soft, and passionate kisses on her lips, legs and arms, and neck. But don't be limited to these areas; go for behind the ear, between the ear and neck, the lower back, across her panty line, calves, and upper thigh as well.

Perform a sensual massage – Studies have it that even if you are an unattractive young lad, you can arouse women if you give them a good sensual massage! In fact, you can stimulate her to the point of orgasm – something that is worth trying and exploring. Properly trim your nails before massage, use aromatherapy oils, and focus on key areas like her neck, back, stomach, and thighs.

Play with her breasts and nipples – Make it an integral part of foreplay to slowly lick around the outside of her nipple, and then lightly sucking on it and her breasts. This will stimulate her enough to look for more bedroom action.

Oral-sex your way to her wild side – Stimulate and impress your partner with some banging tongue action down there, finding her C-spot for the ultimate results (and moans). Heat her up this way, but you may have to make sure she doesn't orgasm before the sex begins.

Blindfold her – When she loses her sense of vision, rest assured her other senses will heighten and she will be in for some steamy, erotic journey. Do the kinky thoughts you have in mind while she's blindfolded, including maybe being a little rougher than usual.