According to experts, women's dissatisfaction over sex can stem from various reasons and factors. It could be physical, emotional, or mental in nature, and you should be able to spot if it's just her feelings or perception of things, or truly sexual pleasure gone north.
Men's Health lets you in on the signs that your partner in bed is not really satisfied – here are our seven picks from the quite-definitive list: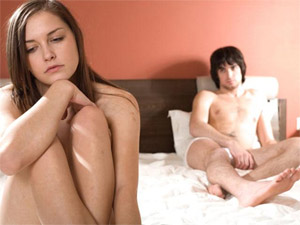 Credit card bill is higher – Women tend to use shopping as a therapy to fulfill their needs and wants. Call it shop therapy or rage shopping, whatever way you choose to look at it.

She gained weight – She will likely eat more to compensate for her lack of satisfaction over the lovemaking.

She works or drinks more – Think of it as an attempt to disconnect from you.

She masturbates more – Take it as a sign of lack of satisfaction that she is having sex solo more than doing the deed with you. It means her sexual needs are not really well taken care of and met. You can initiate the conversation, telling her you want to please her, touch her in all the right places, and make sex a more enjoyable affair.

She criticizes you more – Watch out, because this may mean you are no giving her the sexual attention that's due her. Satisfaction is not just achieving orgasm in the bedroom, but getting the respect, appreciation, and desire she craves and deserves.

She looks hotter lately – Think of it as a message she is trying to get across. It may be a reminder of her awesomeness, something you're probably missing out on or fail to fully appreciate and maximize.

She has turned into a vixen – Is she bringing home more adult toys or suggesting renting or watching porn? It may mean the old ways and patterns are just not cutting it anymore.
Heed the signs and take (pro)active steps to make it work for her and her satisfaction levels in the lovemaking.