What does it take to be the stud she has often fantasized about? You can play the part of the hot boyfriend and give her the wildest sex ever – only if you pay attention to the small details and give her what her lustful side wants. Here are a few ways you can effectively give her a wild, wild time tonight in the bedroom.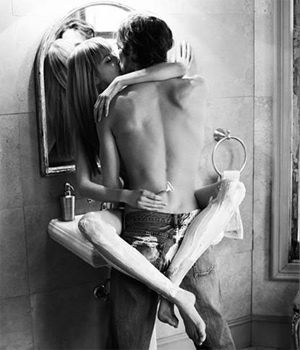 Cook and dance for her – Release your inner chef and create a whole spread for her, from simple but tasty appetizers to a scene-stealing dessert. It could be simple, everyday dishes that she won't forget and would appreciate your full effort. In addition, put your dancing shoes on (although not quite literally) and boost her mood for some sexy rhythm. Turn her on by being graceful and fun all the way.

Take her home after the first date – Before you do this, heed the signs first. Try to flirt with her and graze her thigh – if she responds favorably, move closer and be more aggressive. Try a quick make-out session, too, as a litmus test. It's best to eventually pop the question whether in direct or funny way, and be gracious about it if she decides to decline. If she says yes, there's a likelihood she's up for some wild time.

Score in the morning – Wake up earlier than your lady, initiating the pre-breakfast delight before breakfast. Whisper into her ears and compliment her upon waking up. Spoon, make light kisses, and bring her some orange juice (it can mask morning breath and stimulate her).

Sell yourself – What could be sexier than a man who highlights his strengths, skills, and natural talents, such as his power drill? Build up anticipation for sex. Once you get there, show her how powerful and deep your thrusts can be, whether you're using a slow or fast pace.

Watch her please herself – Now, let her unleash her wildness herself through masturbation. Sit back, relax, and remind her to bust the best moves. You may also suggest videotaping the act and then deleting it after you've watched the spectacle. The thought of her flicking her own cherry is nothing short of wildly exciting.