How do you seduce your woman and make her crave more of you? While not everyone is born a natural stud or stunner, there are simple steps you can take to make her interested and eventually hooked on you. Whether in or outside the bedroom, make her want you every single time. Here are our resident experts' words of wisdom.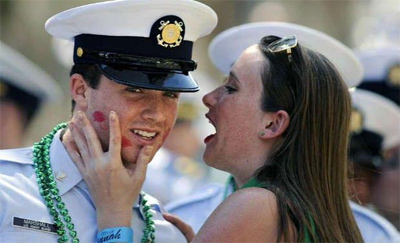 Pay good attention to your physical appearance. This encompasses not just your God-given looks, but also your hygiene, grooming, style, and how you generally present yourself to others. You will be Christmas that came early to your girlfriend if you show yourself well to her and her peers. Shave or trim regularly, cleanse and moisturize, and smell and be clean all the time.
Another step in the right direction is having a nice personality. You don't have to be the funniest guy in the room; just show your natural side and put great generosity in the things you do for her. Follow the guidelines in the How to Be a Good Boyfriend handbook, wherever you can find that on the face of the earth.
Touch her regularly and with great affection, as doing so will increase your connection and level of intimacy. If you've been together long enough, it will reassure her that you still have the hots for her and her gorgeous body. In addition, give her compliments and make her feel like she owns the crown of the most beautiful girl in the world.
Confidence counts, so get rid of all timidity and needless shyness. Show her that she can depend on you to act properly according to the situation. Take the reins and be that man she's always dreamed about!
Finally, find a variety of ways to do it with each other. Sex inside the bedroom is okay, but why not do it somewhere else for a change? Keep the relationship new, fresh, and challenging. Test your limits and see how far you can go to bring pleasure to each other. Just as long as it's (relatively) safe and legal, then by all means do that experiment!