There is an abundance of spots on a woman's body that you can induce her pure bliss and enhance her overall pleasure. This means not always zeroing in on the goods and forsaking her pleasure zones all over. So heed this lesson in being the best sexual partner ever: increase her pleasure with these surefire effective tips and techniques.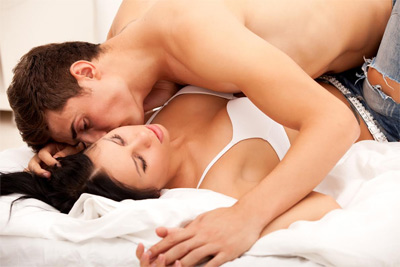 Face and ears – Hold her head in your lap and massage the area between her eyebrows using your thumb. This helps release the tension in the area and increase receptiveness to sexual arousal. At the same time, you may employ physical and mental arousal using her ears. Touch or massage the rim of her ear between your thumb and forefinger, at the same time cradling the back of her head using your fingers.

Fingers – Get the teasing on using her palm, given the fact that the hands are filled with sensory receptors. Spread your fingers outward from the upper palm, moving them up her fingers slowly. Stick to light touching, versus the high-pressure type. Keep it discreet enough to not call too much attention, but wonderful enough to increase her pleasure.

Forearms – As the inner part of the wrist is highly sensitive to temperature, try to lick her wrist and create a cool sensation through blowing softly. The good news is hair follicles contain sensitive receptors, too, so stimulating them will give her the shivers she's been waiting for.

Back of the knees – This part is also becoming highly popular. While initially ticklish, this part with work wonders – if you begin with the erogenous zones. Go for the entire back of the leg, trace your fingers down the thigh, and graze the back of the knee using three full fingers. Firm up your touch for a stimulation of nerve endings and get rid of the tickle.

Breasts – These two delicate blossoms aren't there for nothing. They can up the pleasure game for your female partner with a light technique of touching the erogenous tissue on top and the underside before proceeding with the nipples. Remember that focusing around the nipple will also intensity the direct stimulation.
Have you tried these tricks for your lady love yet? They could be the ultimate game-changer she's been looking for!